We want you to celebrate life and summer in any way possible with Ron Carúpano, the perfect companion. 
Ron Carúpano presents its new summer campaign "The Bliss of being yourself, " which drives all Ron Carúpano fanatics to live adventures and experiences that take their lives to Another level. During July and August, our social media would be flooded with rich summer content  and dynamic activities that would invite all consumers to celebrate the bliss of being themselves.
 "In Ron Carúpano we see summer as a white canvas, that can be painted and written under your own rules. In which you can celebrate being yourself", affirms María Corina Salas, Brand Manager. "Also, it's the perfect moment to create summer memories with a refreshing cocktail, Ron Carúpano is the perfect companion that you were looking for, the one that invites you to make activities that best represent you. Stated Salas. 
A summer Ron Carúpano Cocktail you can't miss 
If this summer season is all about reuniting with friends, going to the beach or laying by the pool, catching up on summer reading, or enjoying being outdoors. You won't want to miss the perfect summer cocktail for you or your close ones.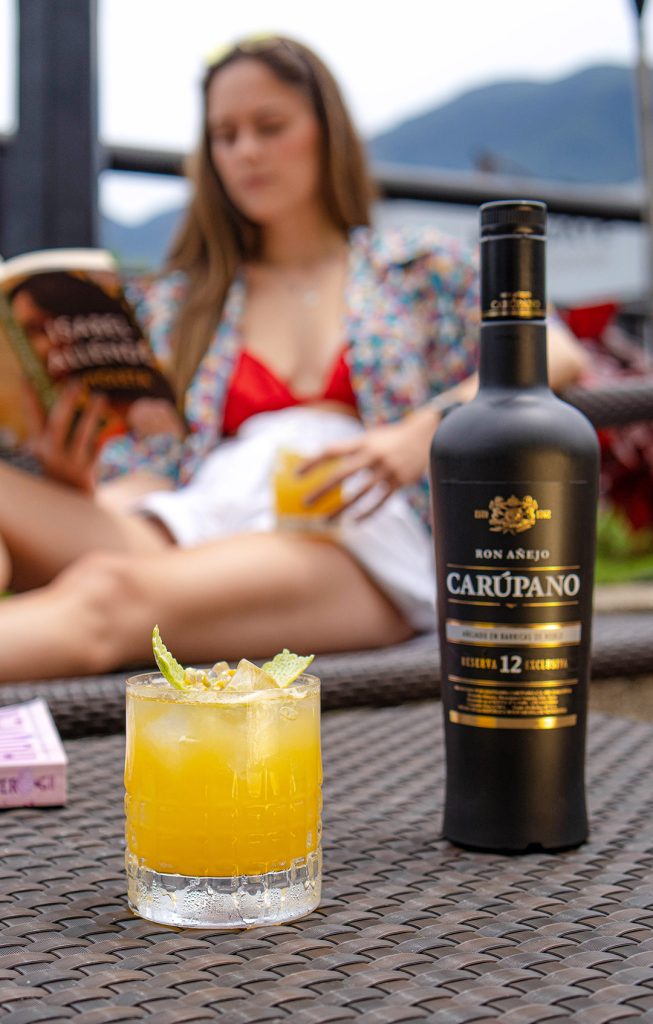 Medina Cocktail:  We combined the sweet taste of Ron Carúpano Reserva 12 Exclusiva, with touches of passion fruit and lemon to give freshness to the sunny days of summer.
INGREDIENTS
• 2 oz Ron Añejo Carúpano Reserva 12 Exclusiva
• 2 tablespoons of passion fruit pulp
• ½ oz lemon syrup
• 2 oz soda
PREPARATION
Shake the ingredients, without the soda, in a cocktail shaker. Then serve in a highball glass. Add soda and decorate with lemon peel and passion fruit. Highball glass
You'll be ready to live the Bliss of being yourself! 
260 years of taking summer to Another Level 
In 2022, Ron Carúpano turns 260 years, it is a date that has left a mark on every single action that the brand has done during the years.
"For 260 years we have served a product with the highest quality and this acknowledgment comes from the ones that enjoy them the most, our Ron Carupano lovers. That's why the creation of this campaign, is to celebrate individuality and what makes it special is that they are seduced by a remarkable rum like Ron Carúpano is". expressed Maria Corina Salas
Ron Carúpano celebrates this summer with the bliss of being yourself and living the summer season in any way you want to live it. To discover all actions that we will embark on during the campaign Don' miss out on any publication through our social media account @rumcarupano.